---
---
Jersey Hemp Premium Full Spectrum CBD Oil is made using a fully decarboxylated, whole-plant cannabis extract ensuring maximum bio-availability coupled with a diverse range of cannabinoids, flavonoids, terpenes and other natural antioxidants, all contributing to the entourage effect.
Made with organic whole-plant hemp extract & organic hempseed oil
1000MG

 

CBD concentration
No detectable THC
Free UK delivery
Why We Love
JERSEY HEMP CBD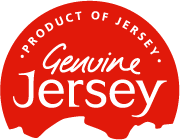 Jersey Hemp Premium Full Spectrum CBD Oil is the first CBD nutritional supplement to be 100% grown, extracted and produced in the British Isles. The high strength CBD oils are formulated using fully decarboxylated, whole-plant cannabis extracts to ensure maximum bio-availability. Jersey Hemp premium CBD oil is extracted form EU-certified industrial hemp, grown in Jersey, and any residual THC is removed using a proprietary cryogenic ethanol method.
The Jersey Hemp whole-plant extract exhibits the complete chemical profile unique to the hemp flower. The super-chilling of the ethanol during the extraction results in an extract containing the complete range of cannabinoids, cannaflavins, and other natural antioxidants whilst preserving the most delicate terpenes. The final extract is dark amber in colour with a rich, spicy aroma and taste resulting from high amounts of alpha-humulene and beta-caryophyllene, all contributing to the entourage effect.
Jersey Hemp premium quality cannabinoids are extracted from organic hemp, grown in Jersey, and further refined to remove unwanted waxes, fats, lipids and all traces of tetrahydrocannabinol (THC). We then mix the whole-plant extract with our organic, cold-pressed hempseed oil, also grown in Jersey, creating a 100% locally grown and produced daily nutritional supplement.
The whole-plant extract is diverse in cannabinoids and contains cannabidiol (CBD) and cannabidiolic acid (CBDa), as well as trace amounts of other cannabinoids. This plant extract is also high in the terpenes beta-caryophyllene and alpha-humulene.
This product contains no detectable THC and is non-psychoactive.
INGREDIENTS
Organic hempseed oil
Organic whole-plant cannabis extract
Suitable for vegans and vegetarians.
Gluten, peanut and dairy free. Non-GMO.
NUTRITIONAL CONTENT FOR 10% OILS
| | Per 100g |
| --- | --- |
| Energy | 888kcal / 3650kJ |
| Protein | 0g |
| Carbohydrate | 2.15g |
| – Of which sugars | 0g |
| Fat | 97.7g |
| – Saturated fat | 9.20g |
| – Monounsaturated fat | 9.36g |
| – Polyunsaturated fat | 74.58g |
| – Trans fat | 0.19g |
| Fibre | 0g |
| Sodium | 0g |
---
QUALITY GUARANTEED
Unlike many CBD extract preparations our final concentration is based on the content of CBD present in the whole-plant extract.
Whole-plant extracts are never 100% CBD as they contain other compounds including other cannabinoids, terpenes, flavonoids, waxes and lipids. For this reason, They mix CBD oils to the quantity described on the bottle and all other cannabinoids and terpenes are extra. Therefore, each 20ml 2000mg bottle of full spectrum CBD oil has 2000mg of CBD or approximately 2500mg of whole-plant extract.
LAB TESTED
Jersey Hemp Premium Full Spectrum CBD Oil is independently tested for pesticides, heavy metals and microbial contaminants. Please see our analytics page for detailed reports and batch analysis conducted by Fundación Canna & Eurofins Food Integrity and Innovation.
---
SAFETY INSTRUCTIONS
This product is not intended to diagnose, treat, cure or prevent any medical condition and IHP Limited makes no medical claims to this effect.
If you are using existing medication, please consult your doctor before using any CBD products.
Please check for contra-indications here: https://www.drugs.com/drug-interactions/cannabis.html
Not recommended for lactating or pregnant women.
May cause drowsiness, dry mouth and changes in appetite.
Do not use if seal is broken.
Keep out of reach of children.
CBD products and other dietary or nutritional supplements should not replace varied and well-balanced diet.
Do not exceed the daily recommended intake.
---
DIRECTIONS FOR USE
Recommended daily allowance: 5–10 drops.
For more detailed information on personalizing your required amount please see our instructions page.
May be used sublingually (under the tongue) or topically (on the skin).
Shake well before use.
Store in a cool dry place and keep out of direct sunlight.
Use within 6 months of opening.
---